Verified VCDS User
Verified
Joined

Oct 4, 2022
Messages

6
Reaction score

1
Location
VCDS Serial number

C?ID=414826
There is a from my point of view serious glitch inn the 22.9 SW Rel.
I scale this as serious as users have to invest a lot of time to figure out what the cause of the issue is (because it is not that obvious).
The issue is, that the 22.9 Rel. is hiding quite a lot of adaption channels which are visible and existing in previous releases.
In my case (VW T6.1 MIB3) in unit 5F (infotainment system) a lot of adaption channels are missing in the drop down menu and subsequently you can't adjust these.
I pointed this out in the German
VCDS
forum in this thread:
corresponding german forum thread
These channels (and others) are not existing in 22.9 in unit 5f:
[5F - Informationselek. I]


[Adaption - 10]
adaption "IDE04307-ENG117740-Fahrzeug Funktionsliste

BAP

-LDW_HCA_0x19" auf "aktiviert" ändern.
adaption "IDE04307-ENG117741-Fahrzeug Funktionsliste

BAP

-LDW_HCA_0x19_msg_bus" auf "Datenbus Extended" ändern.
adaption "IDE04300-ENG117506-Fahrzeug Menü Bedienung-menu_display_Lane_Departure_Warning" auf "aktiviert" ändern.
adaption "IDE04300-ENG117508-Fahrzeug Menü Bedienung-menu_display_Lane_Departure_Warning_over_threshold_high" auf "aktiviert" ändern.
For instance I searched / filtered in the adaption channels for "
BAP
" and got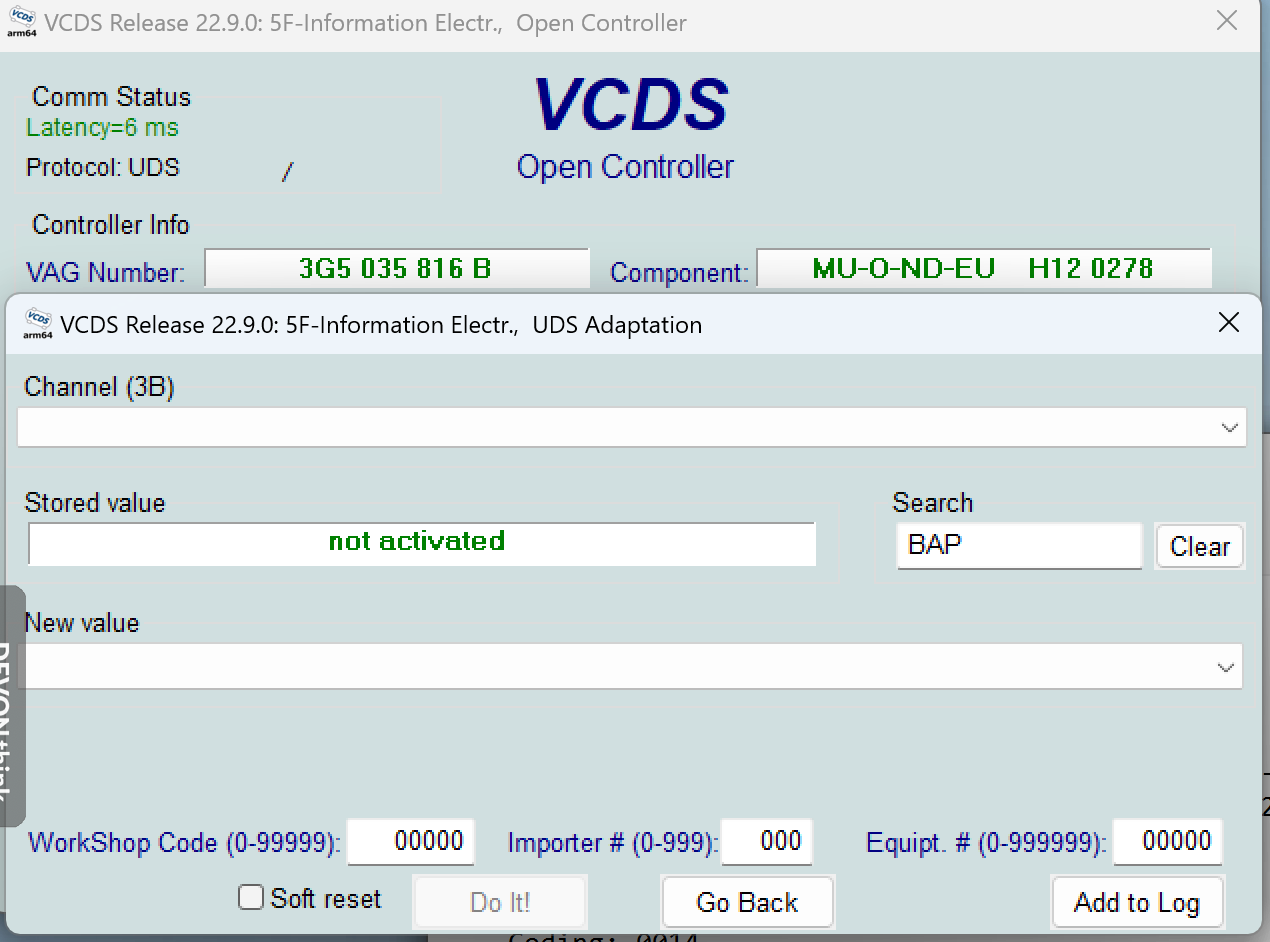 result: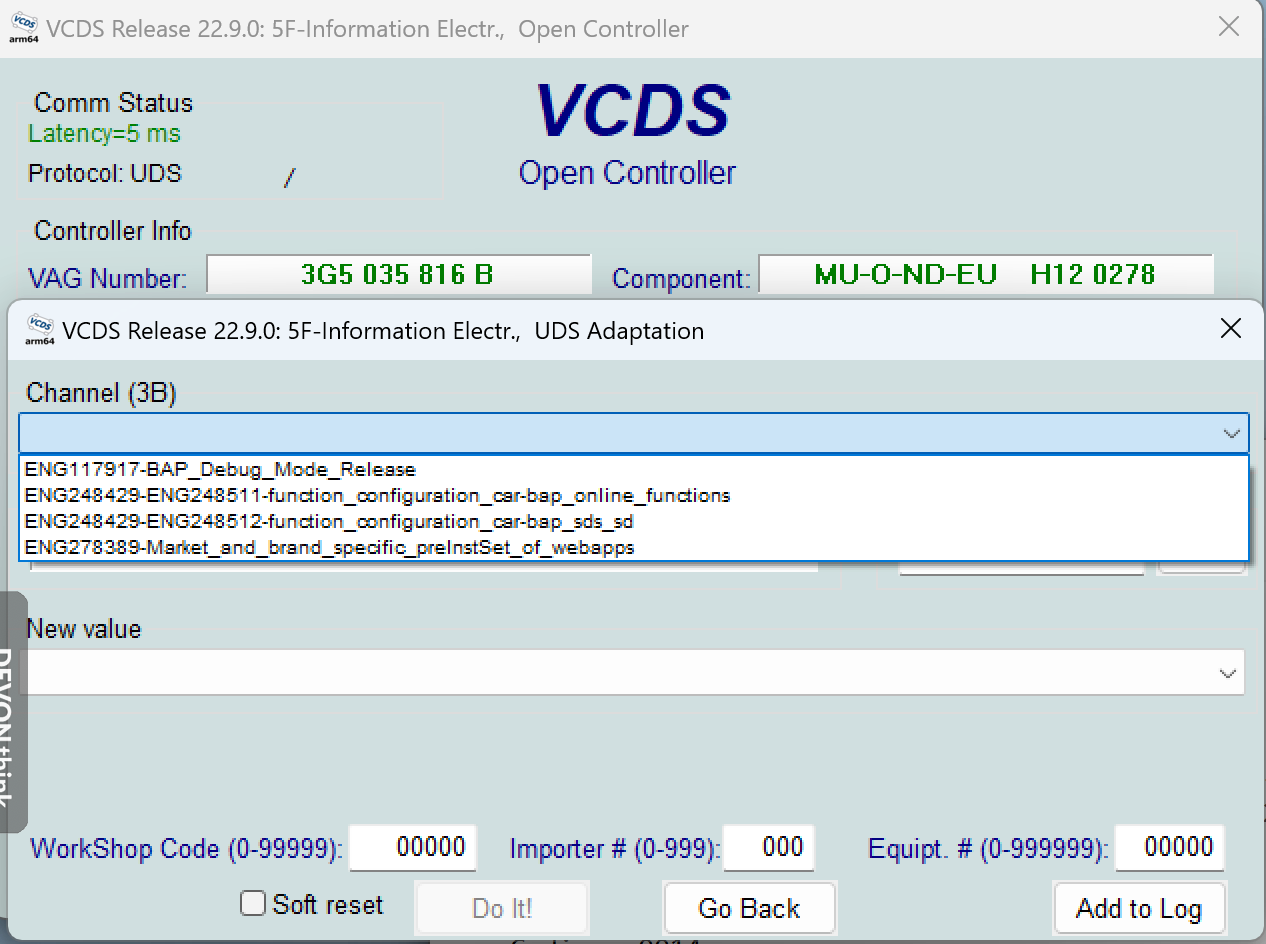 In previous releases they are all existing and also in the most recent German 22.3.1. (which is slightly behind the 22.9).
Please find attached the and-map of 5f:
adpmap 5f sw rel 22.9
Another user in the german thread pointed out that he spotted a similar issue of 22.9 in another controller unit.
It would highly appreciate if you adjust this problem in your oncoming release.
Thanks and Regards



Last edited: