Verified VCDS User
Verified
Joined

Nov 7, 2017
Messages

112
Reaction score

151
Location
VCDS Serial number

C?ID=28764
How mad are republicans going to be if they bought into this administrations bag of lies? Or will they even realize that this administration has been stringing them along this whole time?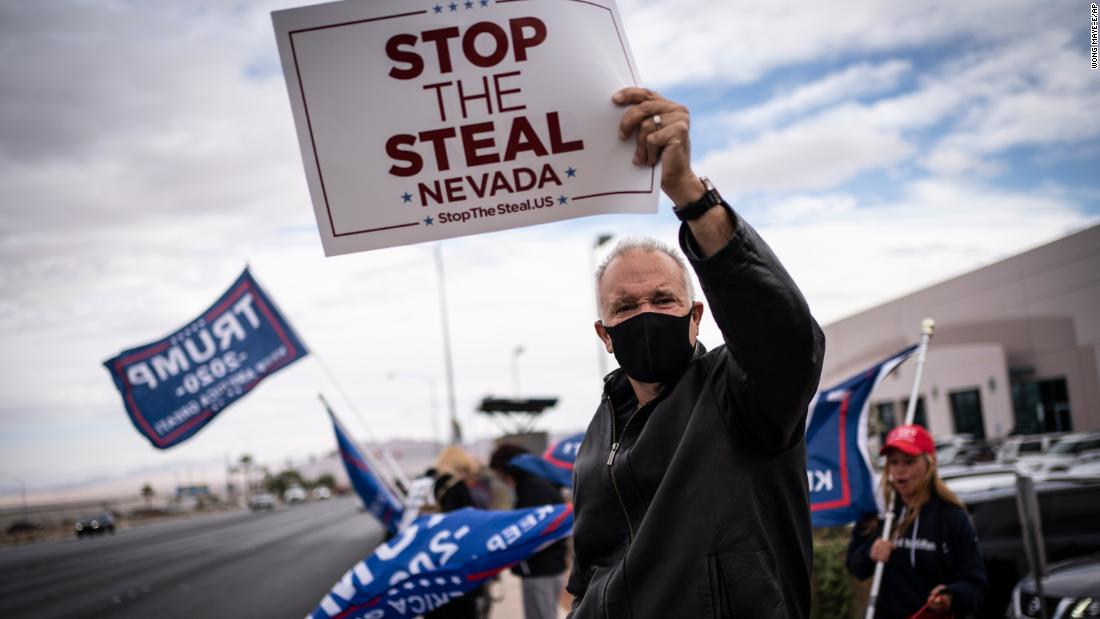 It is an internet battle cry: Stop the Steal has swept across inboxes, Facebook pages and Twitter like an out-of-control virus, spreading misinformation and violent rhetoric -- and spilling into real life, like the protest planned for DC this weekend.

www.cnn.com
"Stop the Steal" was a plan Trump's 2016 campaign had locked and loaded in case they lost THAT election. They won it, so it wasn't necessary, but Trump still claimed there must have been fraud since Hillary somehow still won the popular vote. And Trump did publicly outright say before the 2016 election that if he lost, he would protest the results.
Now that he actually did lose the 2020 election, we see the full Roger Stone "Stop the Steal" campaign in action.
Now, I've long since given up on getting too hyped up over conspiracy theories, but I'm sure there was a timely reason to Trump commuting Stone's sentence. He needed that evil genius to put this plan in motion to sway Trump's supporters to help buy into this horseshit and legitimately undermine the election.
The lie that seems to have gained the most steam recently has to do with the Dominion Voting system machines "deleting or flipping votes." Now, there was some operator error that happened AND WAS CORRECTED, which does not affect the current count.
Joint statement from CISA.gov:
https://www.cisa.gov/news/2020/11/1...ture-government-coordinating-council-election
Also from
Dominion Voting's website
(which contains a link to the above CISA statement):
1) VOTE DELETION/SWITCHING ASSERTIONS ARE COMPLETELY FALSE. An unsubstantiated claim about the deletion of 2.7 million pro-Trump votes that was posted on the Internet and spread on social media has been taken down and debunked by independent fact-checkers.

Edison Research (ER) has refuted any claims that company data suggests any voting irregularities, including vote switching. ER President Larry Rosin told The Dispatch Fact Check, "Edison Research created no such report and we are not aware of any voter fraud."
Claims that 941,000 votes for President Trump in Pennsylvania were deleted are impossible, as Dominion only serves 14 Commonwealth counties. Collectively, those Counties produced 1.3 million votes representing a voter turnout of 76%. Fifty-two percent of those votes went to President Trump, which amounts to 676,000 votes the company's system processed for the President in Pennsylvania.
I also listened to Trump's press conference yesterday, which was mostly a coronavirus briefing, and there was a small crack in his rhetoric he let slip out. Something along the lines of:
"Whichever administration that ends up having to deal with this..."
I think reality is setting in that no matter how many tantrums and lawsuits he flings with flimsy evidence, he isn't very likely to win. There are too many states to overturn with margins that are too large and the evidence of fraud will not be enough to flip enough votes back in his favor. Most of the so-called evidence is extremely flimsy and mostly hearsay and thus inadmissable in court. Not only that, but they've been caught lying about not having ballot watchers in key areas when they actually DID have them. And does it make sense that they would NOT have ballot watchers already in the building starting on election day considering he was already bellowing about "illegal ballots" for more than 2 months prior to election day? Give me a break.
But by all means, go ahead and recount a couple key states just to be sure.