Dear Community,
I'm very happy to announce that my little tool for comparing Codings and Auto-Scans is finally localized and available in english and it does understand
VCDS
Auto-Scans created with the english Version.
The application has two different faces.
Mode 1 is starting the application without any context, just double-click on it.
Then you have the possibility to Drag&Drop or Paste two Auto-Scans to the empty text fields.
A green background indicates that the Auto-Scan is detected as valid.
It is key
to really use non re-formatted stuff but really the original Auto-Scans that are saved by
VCDS
. Otherwise it is likely that the crazy text parsing does not work properly.
Clicking "Start" does reveal control units with the same SW part number but different codings.
In addition it is possible to loosen this filter regarding index character or even chassis type (first three letters in part number).
Checking "only differences" will just compare all control units from Scan 1 with these that are also existent in Scan 2.
Double-Clicking on a coding value (in this case 0471151011) does open a pseudo-LCode GUI that highlights the bytes that differ.
You can copy the forum code to publish your examinations in any forum. I don't know it the code and font size stuff does fit for every forum
In the RT forum here it produces this text:
Address 10: 5QA 919 294 B <--> 5QA 919 294 B

Coding 1: 0471

15

1011

Coding 2: 0471

05

1011

Byte 2, Bit 4
You also can do a quick comparison of some random hex values for those non-hex-super-calculator brains: (Screenshot of german version)

Mode 2 is starting the application with an Auto-Scan as context.
Drag & Drop an Auto-Scan file on the application, or drag & drop another Auto-Scan file on the application if it is already open.
It simply does a more comfortable displaying of the Auto-Scan.
Codings can be double-clicked in order to open LCode.exe from your
VCDS
directory in order to compensate your insufficience of your hex-bit-byte calculator brain.
If you have organized your scans in seperat folders per vehicle, the tool will look for adpmaps in the same directory as the Auto-Scan itself.
Then you can open the adpmaps directly:
Another Auto-Scan dropped will open another tab. Right-clicking a tab will close it. Right-clicking the last remaining tab will close the application.
What I have installed on my notebook is a context menue entry in order to open Auto-Scans much faster using its context menue in Windows Explorer.
You can enable this by clicking the "Auto-Scan GUI context menue on/off" Button in the first operation mode: (Screenshot from german version)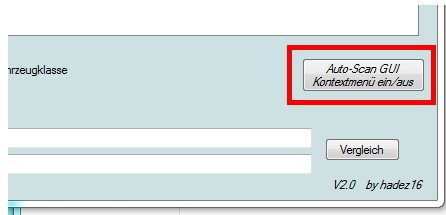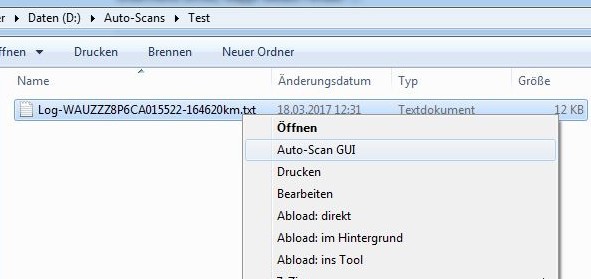 It will register the current location of CodingCompare.exe so please assure to have it placed to its final destination on your hard drive
Download
Download link of current version 2.2 is at the bottom of this blog article:
https://www.motor-talk.de/blogs/had...pare-vergleicht-stg-codierungen-t6126377.html
I hope this will make the life of all coding-maniacs and retrofitters a bit easier...
Let me know your thoughts!
Last edited: