ST?ID=83275
The subject:
2006 A4 with 2.0 BPG engine
The victum:
Chad Z who hails from beautiful downtown North Ridgeville, OH... Cleveland Magazine's June 2002 pick for "best festival in Northeast Ohio"!!!!
2006 A4, keeps flagging the P2404 - - EVAP Leak Detection Pump Sense Circuit: Implausible Signal. Prior to calling, Chaz had ohm tested the
LDP
(V144):
/1 + /3 = 680Ω
/2 + /3 = 16Ω
These values are to factory design. Loaded tested voltage on wiring harness with light bulb on wiring harness /3, carries load, no signs of voltage drop.
Go to do Basic Settings 071, fuel tank has 1/4 tank. Test fails within 10 seconds, very fast for a failure. I request Chad check for vacuum supply to the
LDP
(V144) with the engine at idle. No vacuum.
Look in engine bay for a vacuum check valve and nipple, close to brake booster... and this is found: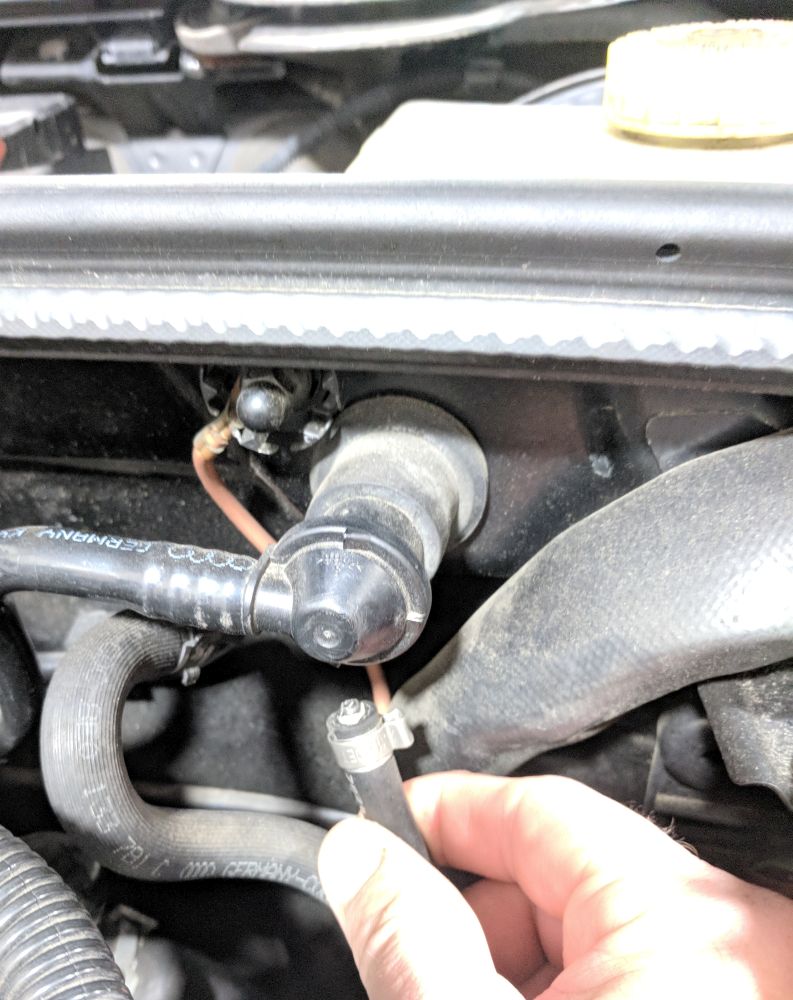 Photo credit to Chad Z, Hasselblad H6D-400c MS 1/850 @ f5.6
Well, that sucks... or rather not at the
LDP
(V144).